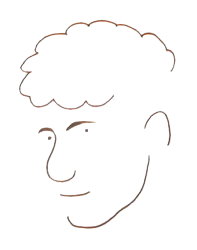 I'm the Plate Guy. I believe that big-box rental companies have over-charged long enough for steel road plates.
Stop paying upwards of $60 per day. My plates start at $4 a day and top out at $9 a day for an 8'x20'!!!
Steel is steel, my friend, and ours is as good as theirs. Plus, our plate dawgs* will save you time and money
because they are easier to use than butterfly-pins which must constantly be screwed and unscrewed.

Plate dawgs work just like a pair of hands--made of steel. They make moving plates easier and safer.






The Plate Guy quotes a price and that's the price. There are no fees, no sur-charges, and no add-ons.
There's no additional cost for the lifting chain. There's no "environmental fee" when you return equipment.
Everything is up front. There's no waiting period or credit checks.
There's no staggered pricing that only approaches affordable after four weeks.
It's called old-fashioned by most, and bad business by others. I call it doing the right thing.

You've already got enough hassles--with me you've got one less.





Born and raised in Houston, TX, I've been working in construction since I was ten years old.
My father taught me from the ground up and, while I may have cussed him more than a few times
under my breath, he taught me the right way to do things. He taught me to be honest, fair,
hard-working, light-hearted, self-reliant and that integrity is more important than money.

It's more than just words--it's who I am and who you'll be doing business with.